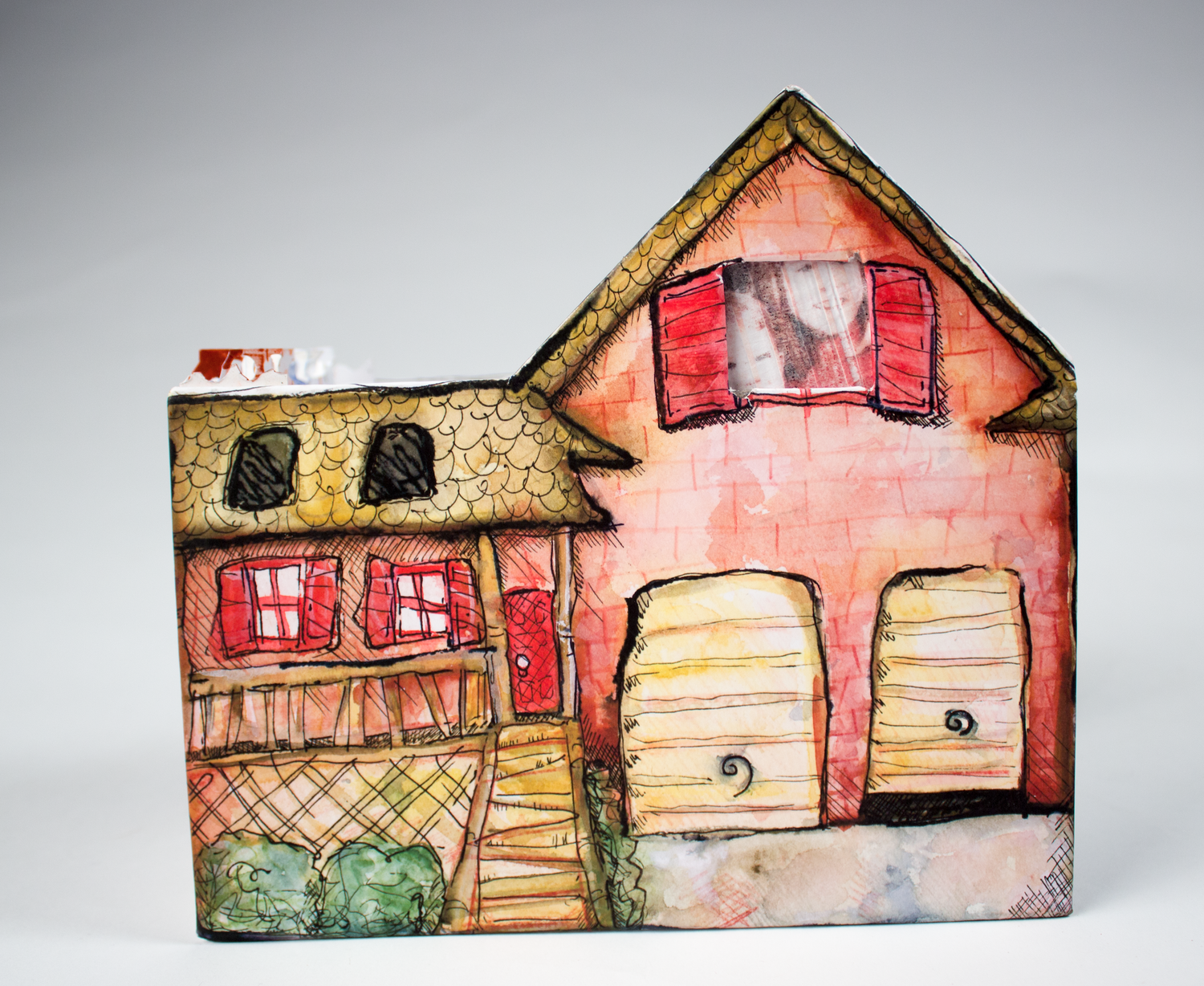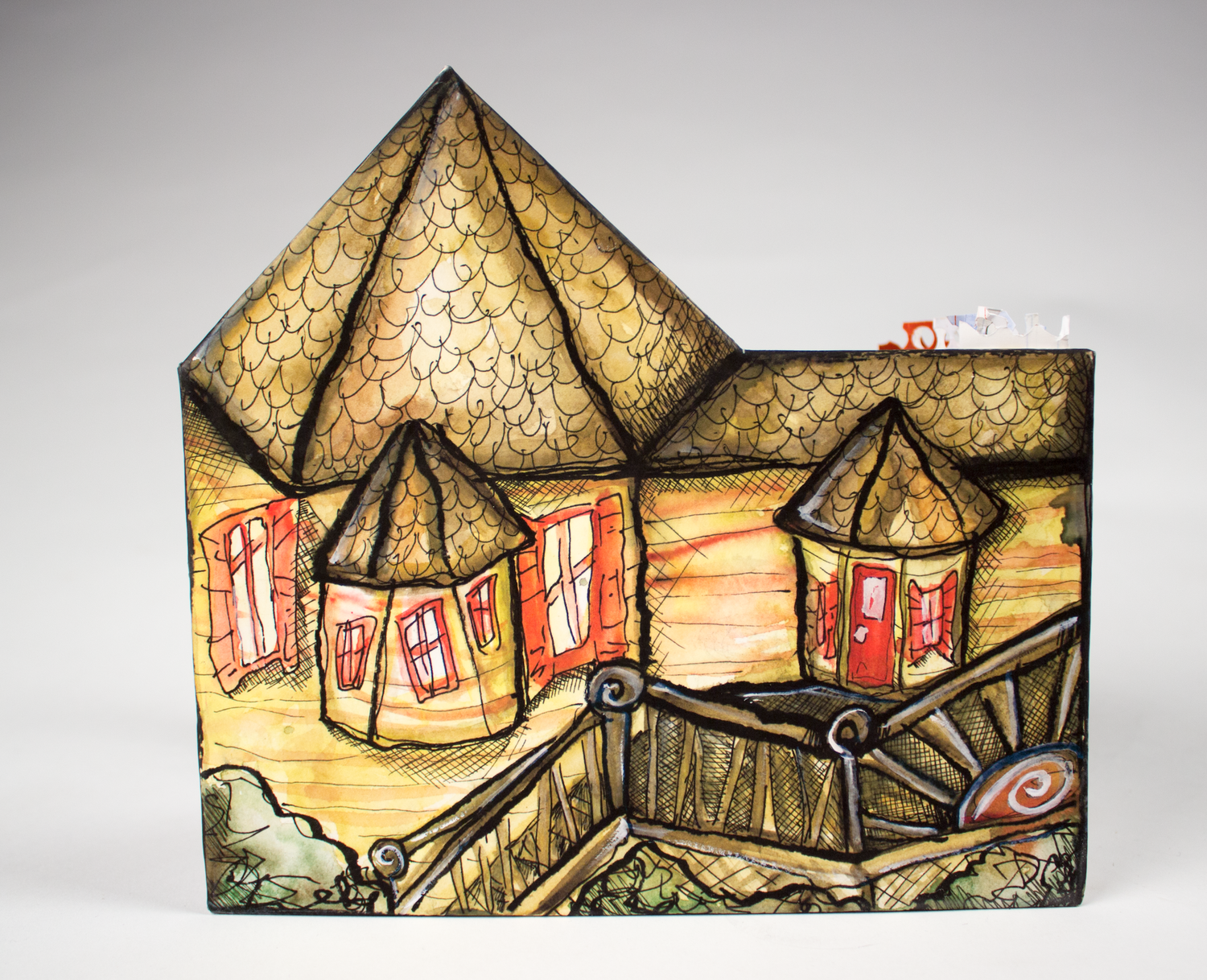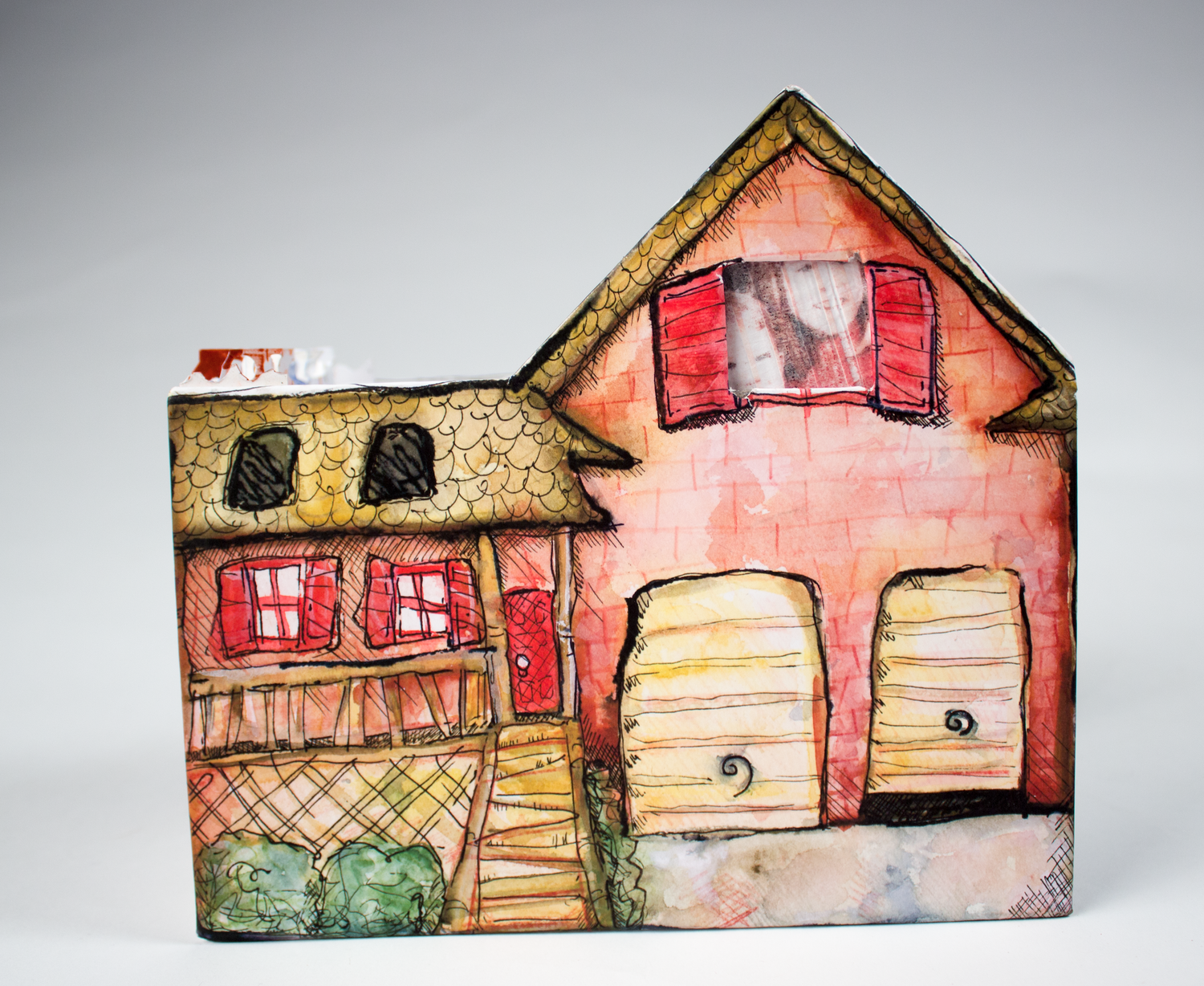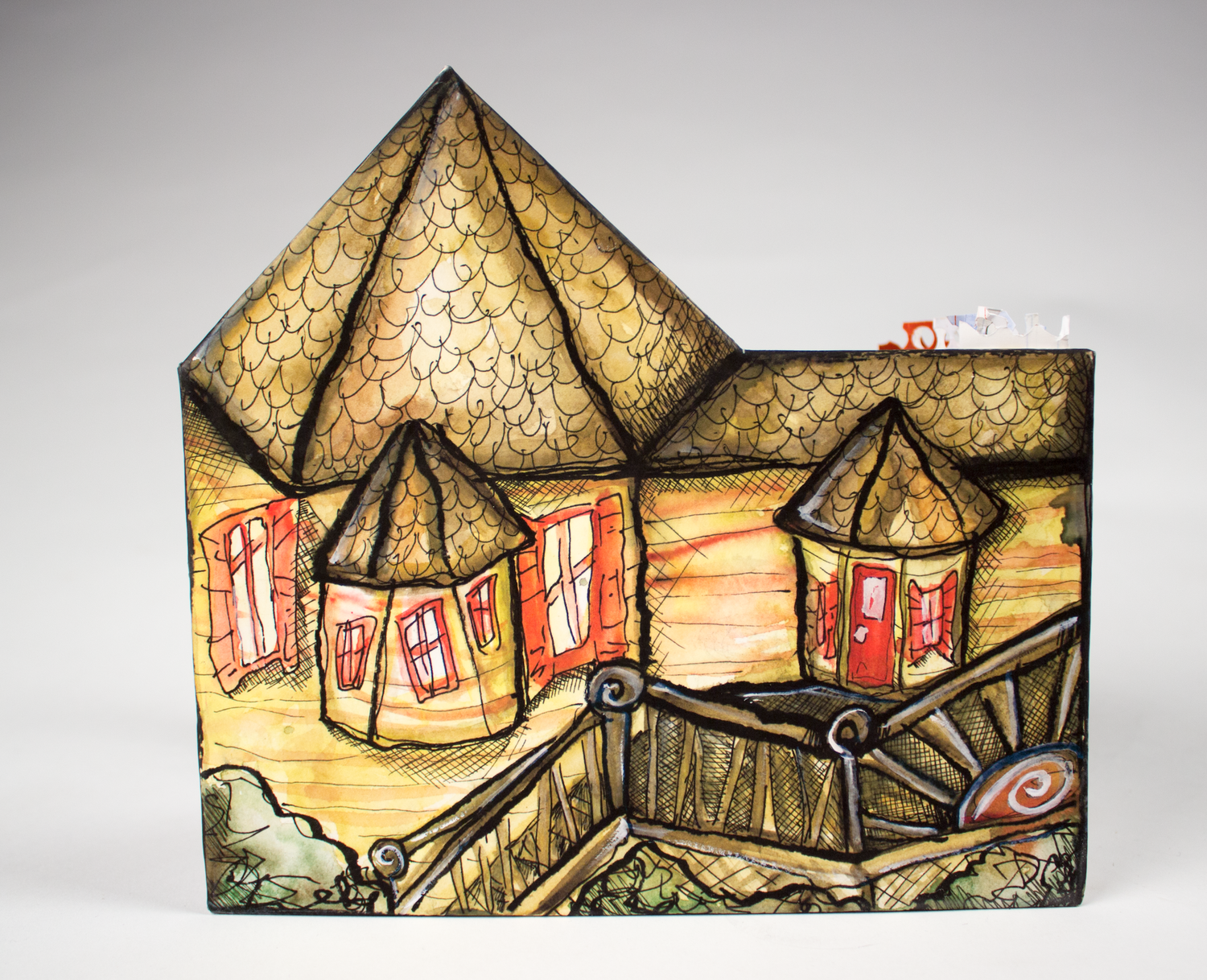 In this piece called "My Father's House" I made a book that simultaneously deals with the grief of losing my father, and shortly thereafter, losing his house. A traditional flagbook is designed to fold over itself to create a non-linear narrative, which is why this approach to bookmaking seemed to be perfect in dealing with the messy narrative of grief, loss, and moving on.
My father built our childhood home by himself, so the inner covers of this book include his blueprints for the house. The outer covers are watercolor drawings of the house in a childlike style, connecting it to my childhood memories growing up in the home. Inside, the flags are composed of pictures of my family in the home, and screen shots of the house's sale listing on the website Zillow. I wanted to contrast the happy memories with the clinical coldness of marketing the house for sale.
The inner cover has a small envelope will my father's handwritten notes and bills. He was trying to crawl back out of debt and regain ownership of the home when he died. It wasn't until his sudden death that I even became aware that he no longer owned the home. The back cover also has an envelope which holds a scan of my father's certificate of cremation, adding a secondary layer of closure to the piece.
This work was included in the 2016 Eclipse Literary Art Journal